O SLEEP!  O GENTLE SLEEP!
NATURE'S SOFT NURSE
---
WILLIAM SHAKESPEARE
HENRY IV, PART 2
ONLY £21 for the
whole collection
YOURS TO KEEP
A Very Warm Welcome To
SEVEN DAYS TO BETTER SLEEP
I'M SO DELIGHTED YOU'RE HERE!
You already know that getting a good nights sleep makes ALL the difference to your overall health and wellbeing.  It improves: your focus, your energy levels, your mood, how you feel, and how you look.
And you will also know that sometimes sleep can be so ... elusive.  We've all been there ... you switch off the bedside lamp ready to catch your Zzz's and before long you're thinking about what you've got coming up at work tomorrow ... then you remember something important that you didn't get done today and try to figure out when you can do it tomorrow ... then "oh wow!" you remember it's your friend's birthday next week and you start thinking about what present you can get for her ... then you start to realise it's getting late and you haven't fallen asleep yet ... now you're worried about whether you're going to be knackered tomorrow ... and on ... and on ...
Seven days to better sleep has been specially designed to guide you into a state of deep relaxation — using a mix of breathing, meditation and relaxation techniques — so that you can get a great night's sleep and wake up feeling refreshed, rejuvenated and ready to start your day.
What people like you are saying ...
Don't just take my word for it ...
"Wonderful!🌸 After doing one of your meditations I can honestly say I've had the best nights sleep in a few months and I just wanted to say thank you as it has made my day so much more enjoyable feeling rested 💕

I am looking forward to more 😊"
"I have always struggled with meditation, it used to feel awkward and a wee bit odd, but Nicky's approach just felt so natural and instantly put me at ease. I can't believe how much meditation is now part of my daily routine. Nicky literally changed my meditation mindset 🙏"
"I have used guided meditations for years and this was an absolute pleasure to follow

Nicky has a natural way of delivering and wonderful tone of voice 🙏 I am looking forward to listening to more.
"
Rediscover Undisturbed, Peaceful, Rejuvenating Sleep
The Sleep Collection
Each audio meditation features relaxing background music by Chris Collins and is guided by me – Nicky Thackray
Upon purchase, your collection of all seven audio meditations is accessible online through your secure account at the My Zendays School of Wellbeing (hosted by our partners at Thinkific).  You can also choose to download your meditations to play directly from your device and without the need for an internet connection.
Your purchase will give you "lifetime access" so you can listen to, enjoy these guided meditations whenever you like and as often as you like.
Here is what you can look forward to ...
---
Duration – 18 minutes
Experience your full present moment awareness with this powerful mindfulness practice, connecting to your breath and allowing every part of your body to let go into deep relaxation.
---
Duration – 20 minutes
Allow yourself to leave the day behind and prepare yourself for deep rest. 
Invite the waves of relaxation to wash over you as you focus on your breath and allow your worries to fall away while you welcome in a good nights sleep.
---
Duration – 30 minutes
This powerful Yoga Nidra will help you to rest, restore balance, de-stress, and rejuvenate.  It is also a powerful spiritual practice to help you to clarify and move towards your true calling in life.
(In Yoga, Yoga Nidra means the state of consciousness between waking and sleeping, when you are in the process of  "going-to-sleep" stage, typically induced by a guided meditation.)
---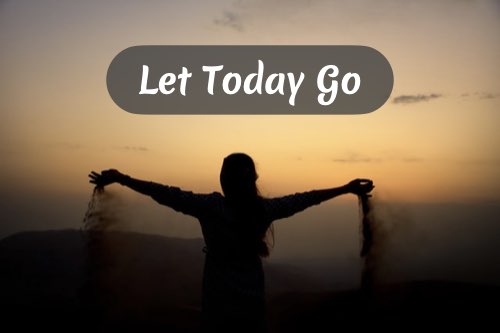 Duration – 15 minutes
Make peace with the day you have just had
 — no matter what came of it —
and allow yourself to
let ... it ... go.
---
Duration – 17 minutes
 Allow your busy mind to relax and let go, let your thoughts fade into the background so you are free to welcome in a restful and rejuvenating deep sleep.
---
Duration – 21 minutes
 Relax, breathe and connect deeply to your body, and explore the power of your mind to help you heal yourself and let go of stress.
---
Duration – 25 minutes
 Relax and allow your mind to wander off on an incredible adventure to a beautiful island where you will connect to the beautiful sights and sounds around you, inspiring you and helping you to prepare for a beautiful night's sleep.
---
THERE ARE BRILLIANT BONUSES TOO!
And that's not all ..
Healthy Habits For A Good Night's Sleep

Adopting even just some of the 13 habits in this BONUS DOWNLOAD will complement your Sleep Collection of guided meditations, rewarding you with more peaceful nights of rejuvenating sleep.

How Meditation Helps You Sleep Better

This BONUS DOWNLOAD will let you know more about the amazing facts and science behind meditation and how it helps us to relax and enjoy a good night's sleep.
Exceptional value at ONLY £21
Get the whole Sleep Collection AND BONUSES now!
FAQs
You may wish to know ...
Is meditation really only for monks and hippies?

NO, NO, NO — meditation is for everyone!

There are two types of meditation, one of which — monastic meditation — we can leave to the monks. However, the rest of us can all practice and benefit from modern-day meditation that is for people who live in modern society.

And even if you have never tried meditation before, I will guide you through each time, all you need to do is to find a quiet, comfortable place ... and relax and enjoy.

Do I need to have tried meditation before?

Absolutely not!

No prior experience of meditation is required. All you need to do is sit, relax, and listen to me as I guide you, and, of course, enjoy a new, mind-calming, and relaxing experience.

If you do happen to be an experienced meditator, you can add these guided meditations to your existing practice, to provide some variety and/or as a second daily meditation.

How much time will I need?

Between 15 and 30 minutes depending on which meditation you are listening to.

The individual audio files are between 15 and 30 minutes in length, and are designed to be listened to when you are in bed and ready to go to sleep.

How do I access the meditations

The guided meditations come as seven separate online audios for you to listen to.

The audio files are accessed as an online collection using your secure account at the My Zendays School of Wellbeing (hosted by our partners at Thinkific). You will set up an account when you make your purchase (unless you have previously purchased from the My Zendays School of Wellbeing, in which case you should use your existing account).

You can then play (stream) your meditations from the School of Wellbeing over your internet connection, or alternatively you can download the audio files to your device and play from there.

Unlike our other guided meditations, and because you are going to sleep whilst listening, we do not recommend the use of earbuds or headphones when listening to this collection.

Should I listen to all seven meditations at once?

I recommend that you use the seven day collection over a period of seven days, listening to one each night at bedtime.

Although it is entirely up to you when and how you choose to listen to them, I would suggest that you listen to one each night for a seven day period, and then go back to them whenever you want. After you have tried each a few times, you may find you have some favourites that you like to listen to more frequently.

Is there a time limit to my access to the meditations?

No — you will have "lifetime" access to the collection.

There is no time limit to your access to the collection, they will be there for you to enjoy whenever you wish.

See the FAQ below that explains "lifetime access".

How many times can I listen to each meditation?

As many times as you wish.

There is no limit to the number of times you can enjoy the collection, you will have "lifetime access" and all of the meditations will be there for you to enjoy whenever you wish.

See the FAQ below that explains "lifetime access".

What does "lifetime access" mean?

You can access the collection whenever you wish – and even benefit from any future improvements to the collection too!

"Lifetime access" means you have full access to the collection — whenever you wish*, and as many times as you wish — throughout its lifetime here on the My Zendays School of Wellbeing.

You will also be able to access any future additions and enhancements to the collection — such as additional bonus content — without any additional cost (any future versions of the collection will generally cost more for new customers).

Whilst My Zendays do not have any plans to retire the collection and expect it to continue for many years after its 2020 launch, we do reserve the right to retire the collection in the future – but do not worry, if and when we get to this point, we will let you know and help you download and save the content for your ongoing personal use.

* There may be occasional, short periods where, due to technical issues or planned maintenance, access to the My Zendays School of Wellbeing will not be possible – the good news is that our experience so far is that these are few and far between.
The My Zendays Sleep Collection
Seven Beautiful Guided Meditations For Better Sleep
---
Important notice
My Zendays offers services and resources to support people with their mental health and wellbeing.  We do not provide medical advice and the services and resources we offer are not intended as a treatment for, or substitute for treatment of, serious physical or mental conditions.
My Zendays strongly recommends that if you have suffered from, or are suffering with, serious mental health issues, including trauma, you should seek medical advice from your doctor or mental health professional before starting any meditation practice.
---